20% OFF SALE WHILE SUPPLIES LAST
Crocus Trowel
Specifications
This trowel is ideal for planting small bulbs—crocuses, yes, but also snowdrops, squills, grape hyacinths, etc. If the soil is reasonably loose, you can stab a lot of bulbs into the ground in a hurry. 16-gauge steel blade with markings in inches and centimeters. Red grip for visibility. For planting larger bulbs, see our Tulip and Daffodil Trowels.
Unconditionally guaranteed.
Made in USA.
Length: 10″
Blade Width: 1⅜"
Education Center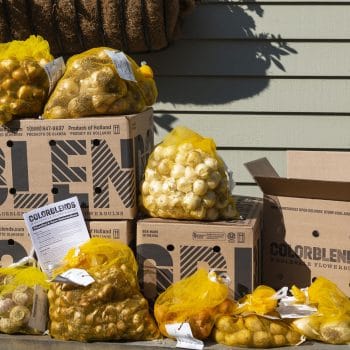 Keep your newly arrived bulbs cool and dry, and get them into the ground as soon as possible.
Read More
Success with bulbs depends first and foremost on sunshine and soil that drains well.
Read More