The Beauty of Blends
All tulips are beautiful. Plant a bunch of bulbs in the fall, and you will be happy in the spring. But if you want more than beautiful. If you want something extraordinary, memorable, jaw dropping, then plant a blend: a coordinated mixture of two, three or more varieties that will elevate your spring display to a whole new level.
Quality
The mantra at Colorblends is very simple: Quality, Quality, Quality. Nothing matters more. Great bulbs are the foundation of a great spring display. Great bulbs keep our customers coming back to us year after year.
Experience
We are spring display specialists with decades of accumulated experience in handling and shipping bulbs. We know and care about our products and enjoy sharing our knowledge. Bulbs are not a hobby for us. They are our passion.
At Colorblends, it's all about you, the customer. Real people here in Bridgeport, Connecticut, pick up the phone and reply to emails. We are happy to answer your questions and deal with any issues you may have with your order.
Wholesale Prices
Colorblends has been serving landscape professionals and ambitious amateurs for more than 30 years. No gimmicky prices. No scrappy bulbs. Order more, save more on the best bulbs in the business. All we ask is a $60 minimum order.
What Our Customers Are Saying
"I wanted to let you know that all of the tulips bloomed beautifully this spring. They brought lots of brightness during these crazy times. Everyone passing by couldn't help but take pictures of the beauty! Thank you for such great quality. I am excited for fall, when it's time to plant more tulips."
Tess A., Detroit, MI
"Just wanted to send a picture of this year's tulips. They were a real showstopper. The Tang Dynasty. Can't wait to choose a color for next spring."
Connie W., Attleboro, MA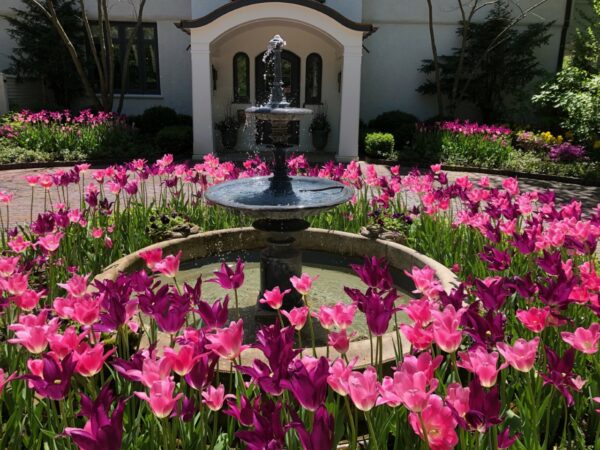 "I just wanted to thank you for another great season. Your company is head-and-shoulders above the rest! Great-quality bulbs, excellent customer service, terrific communication, and well-packed orders. It really is enjoyable ordering and receiving from you—never any problems and everything goes smoothly!"
Joel S., Libertyville, IL
"I have been buying your tulips for at least 18 years and have never been disappointed. I live in a beautiful historic neighborhood and everyone goes out of his way in the spring to see the tulips. They have even caused car accidents!"
Liz W., Southern Pines, NC
"I wanted to share a picture of the tulips I planted in my yard. They are called Stop the Car, and they lived up to their name. We had people stopping by every day to take pictures. The quality of your bulbs is outstanding!"
Bill F., Rocky Point, NY
The Colorblends Catalog
Colorblends began over 30 years ago as a catalog business, and while it՚s hard to beat this website for searching for an item or slicing and dicing the product line, many people still like having a paper catalog. No power cord. No battery. You can scribble in it, dog-ear it, cut it up, share it with a friend.
Not already a Colorblends customer? Click the button below to request your copy of the 2021 edition.