Soil Thermometer
Specifications
Colorblends recommends that bulbs be planted when the soil has cooled in the fall to about 55 degrees F. Not sure whether your soil is cool enough? Check it with this thermometer. An aluminum case with a pointed tip makes it easy to push the thermometer into the soil. Can also be used to time seed sowing and annual planting in the spring.
Unconditionally guaranteed.
Made in England.
Length: 10″
| | |
| --- | --- |
| Item # | 9030 |
| Sunlight | Full (6+ hours sun per day) |
Sorry, Soil Thermometer is not available.
Education Center
Remove the spent flowers if you wish, but be sure to let the foliage die back naturally if you want flowers again the following spring.
Read More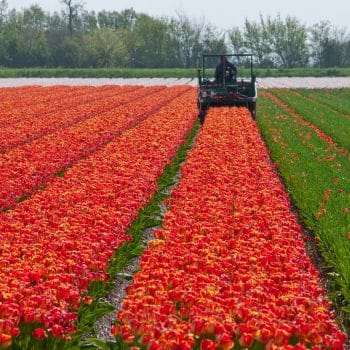 In Holland, when tulips start to bloom in the fields, Dutch bulb growers do their best to cut off the flowers as quickly as possible.
Read More