20% OFF SALE WHILE SUPPLIES LAST
Daffodil Trowel
Specifications
Colorblends daffodil bulbs are often large. To plant them, you need a big tool. This trowel fits the bill. In well-worked soil, plunge the blade in and pull it back, and you have a hole that's just the right width and depth. 16-gauge steel blade with markings in inches and centimeters. Red grip for visibility. If you are planting in soil that has not been loosened, you may need our Step-on Daffodil Planter. For tulips or small bulbs, take a look at our Tulip and Crocus Trowels.
Unconditionally guaranteed.
Made in USA.
Length: 14″
Blade Width: 2¾"
Education Center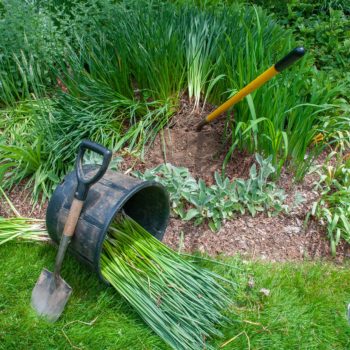 The ideal time to move or divide daffodils is when the foliage has collapsed and has turned mostly but not completely brown. For most daffodils, this time comes in late spring or early summer.
Read More
How do you know it is time to plant bulbs? Here are some helpful hints.
Read More