Hori-Hori
Specifications
A hori-hori is a knife that is designed to be used in the soil. It is ideal for planting small bulbs in turf or along the edge of woods because the blade slices through thatch and roots. Also useful for myriad other gardening tasks. Heavy-duty plastic handle with a stainless steel blade that is serrated on one side and has depth markings in inches and millimeters. Hard plastic scabbard included. There are many knock-off hori-horis on the market. None match the quality and utility of this beautiful tool.
Unconditionally guaranteed.
Made in Japan.
Overall Length: 13″
Blade Width: 1⅝"
Education Center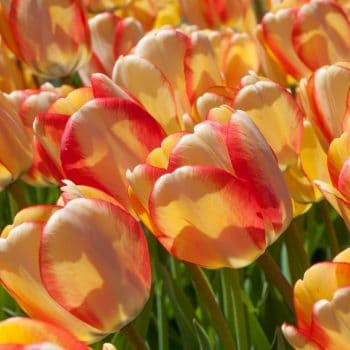 You buy tulip bulbs, plant them in the fall and enjoy a great display in the spring. But the following spring, all you get is a smattering of flowers and maybe a bunch of leaves. What happened?
Read More